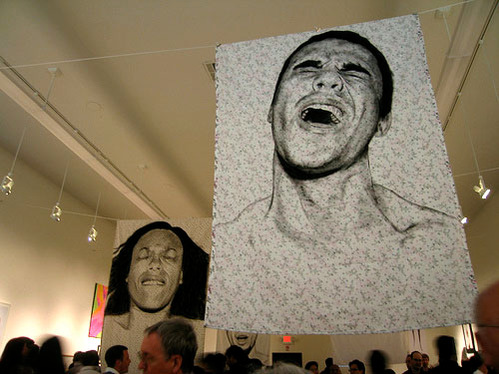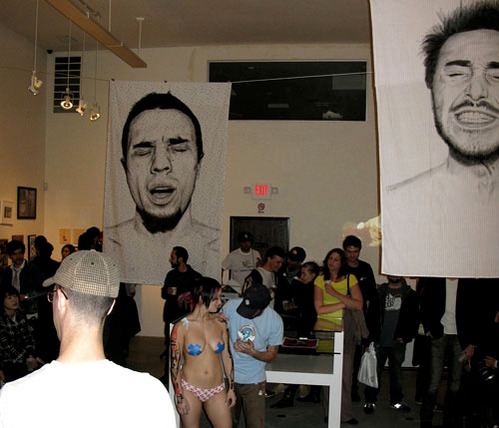 Group exhibition at Gallery Nucleus., Los Angeles.
April 11, 2009 - April 20, 2009
Gallery Nucleus presents the GRAFUCK art exhibition celebrating the release of the highly anticipated Grafuck 4 art book. Many of the most admired illustrators, photographers, fine artists, and graphic designers are presented in this book.
In total, the work of over 50 artists will be presented together from across the globe to offer an intriguing and provocative collection of images and ideas. It is an diverse mixture of talent celebrating the freedom of expression and contemporary concepts of one of the most universally relevant aspects of life.
The exhibit features an international roster of artists who have contributed to the fourth edition of this notoriously popular book series.