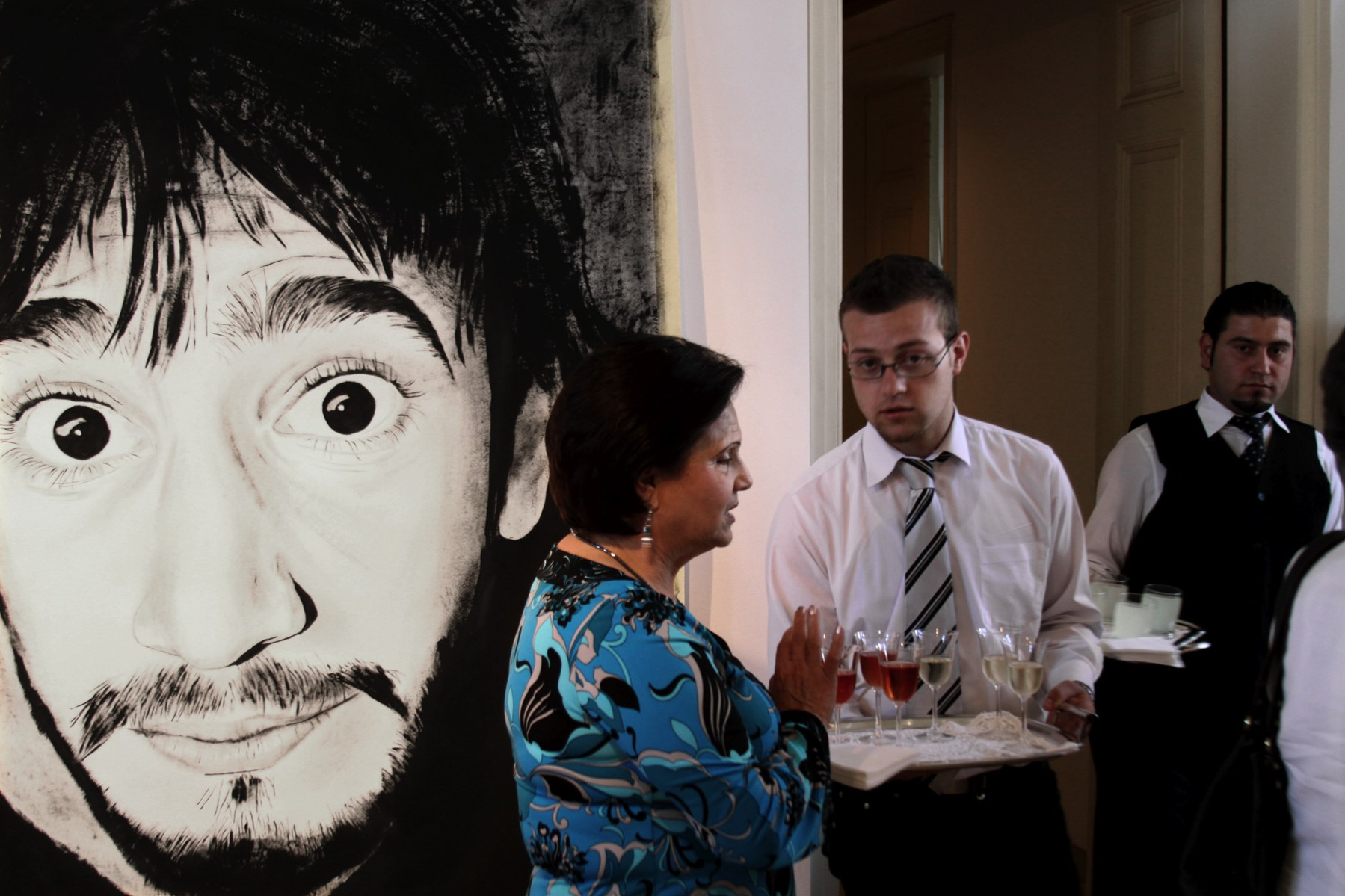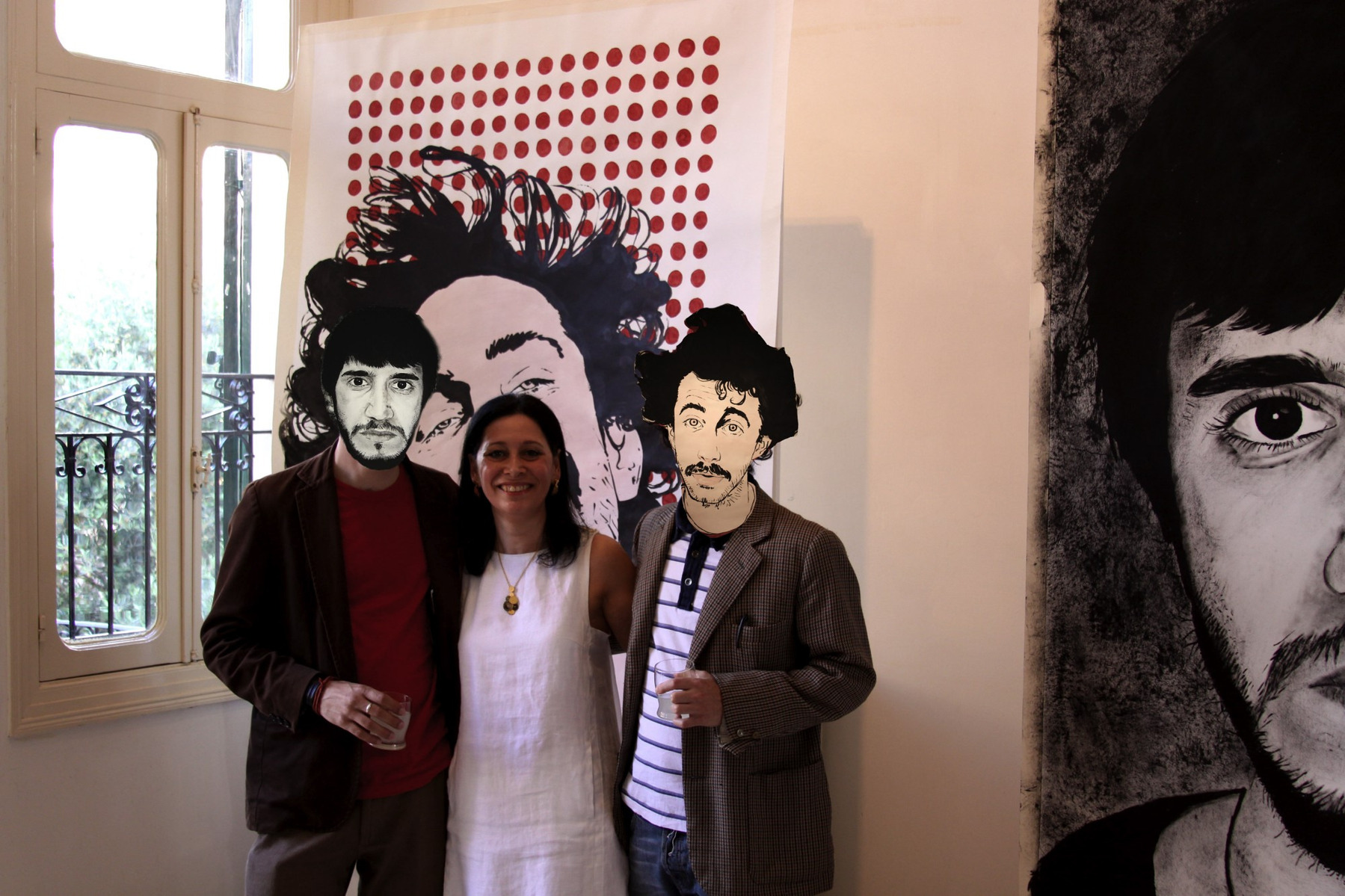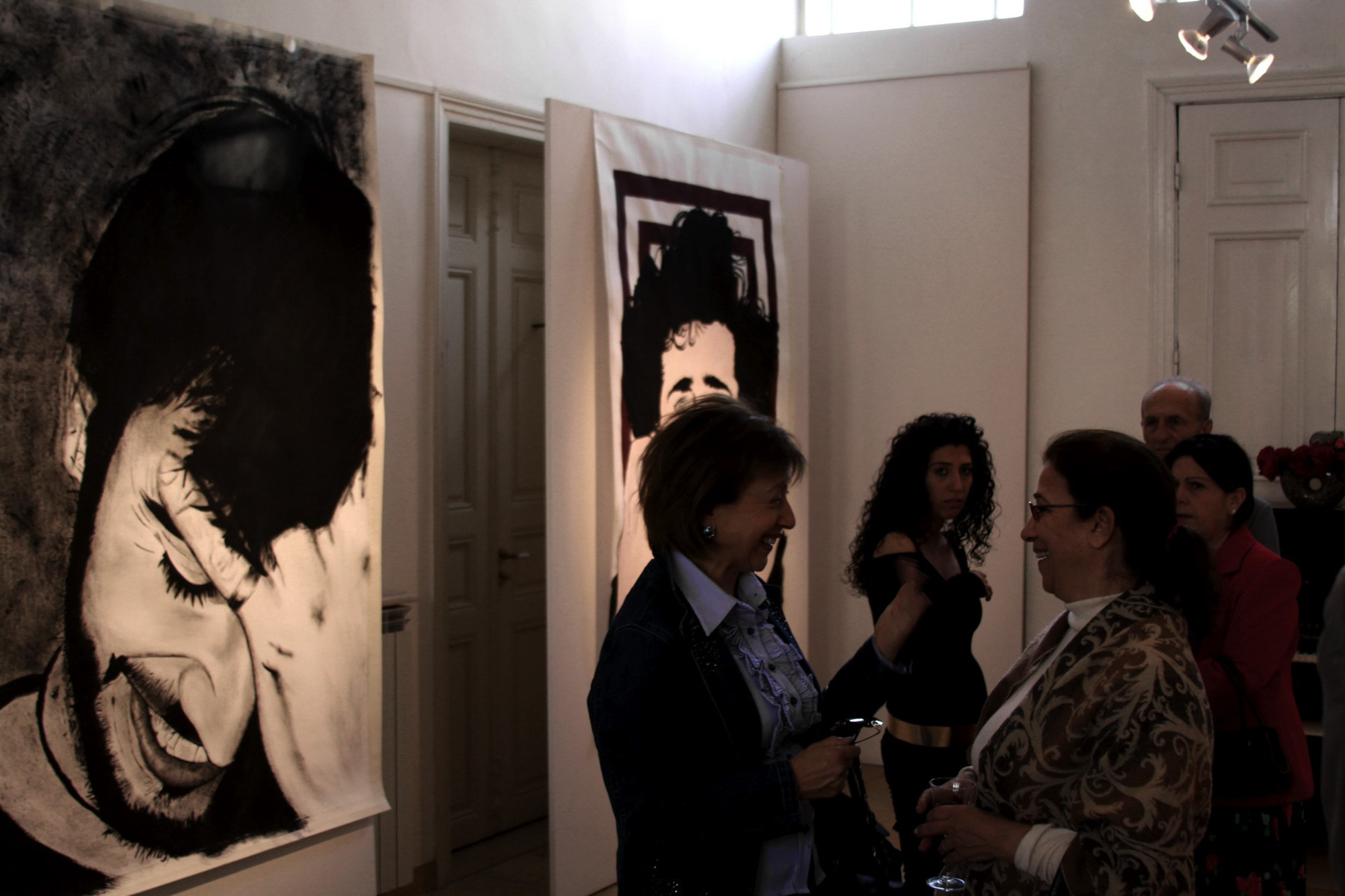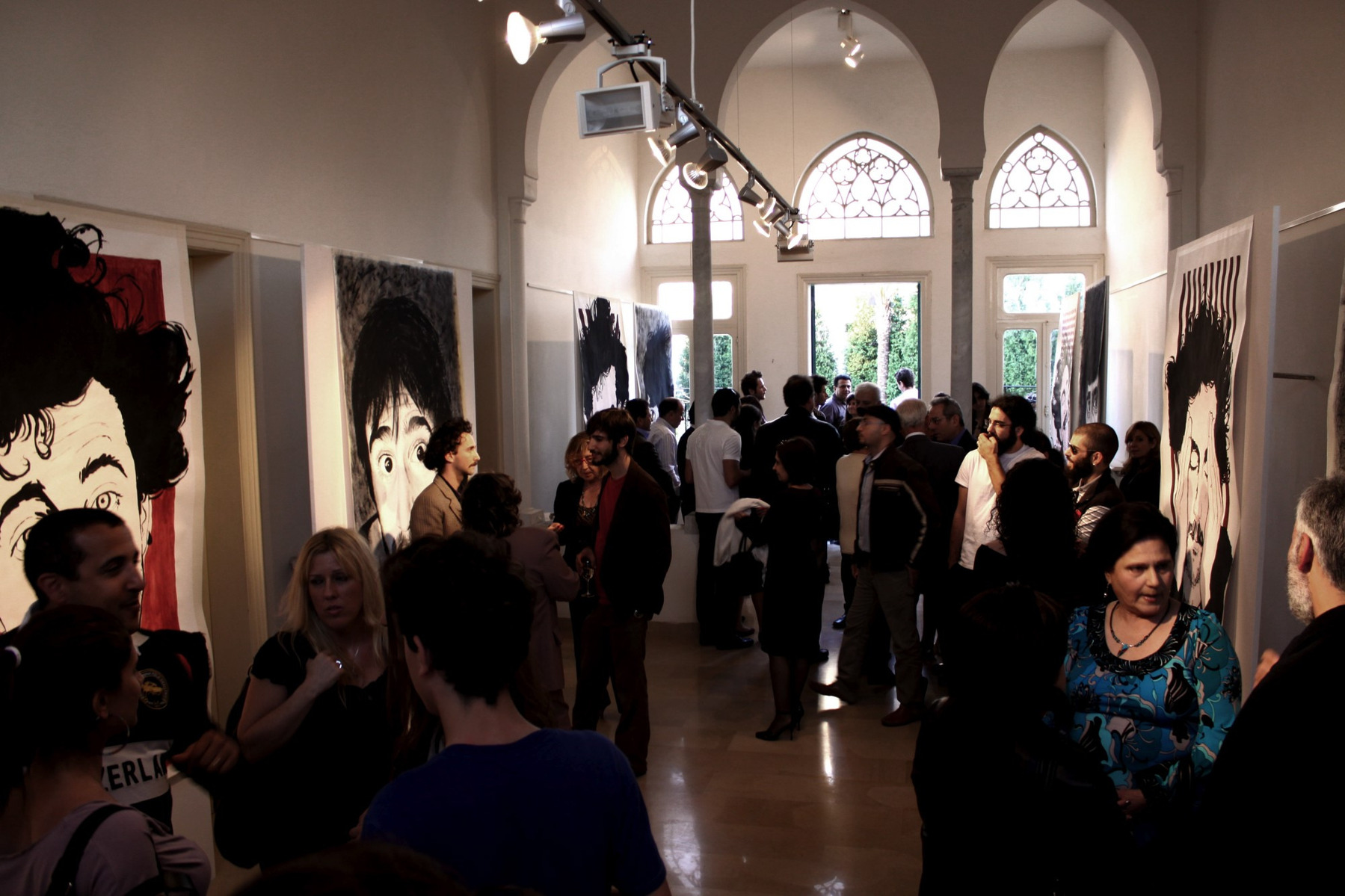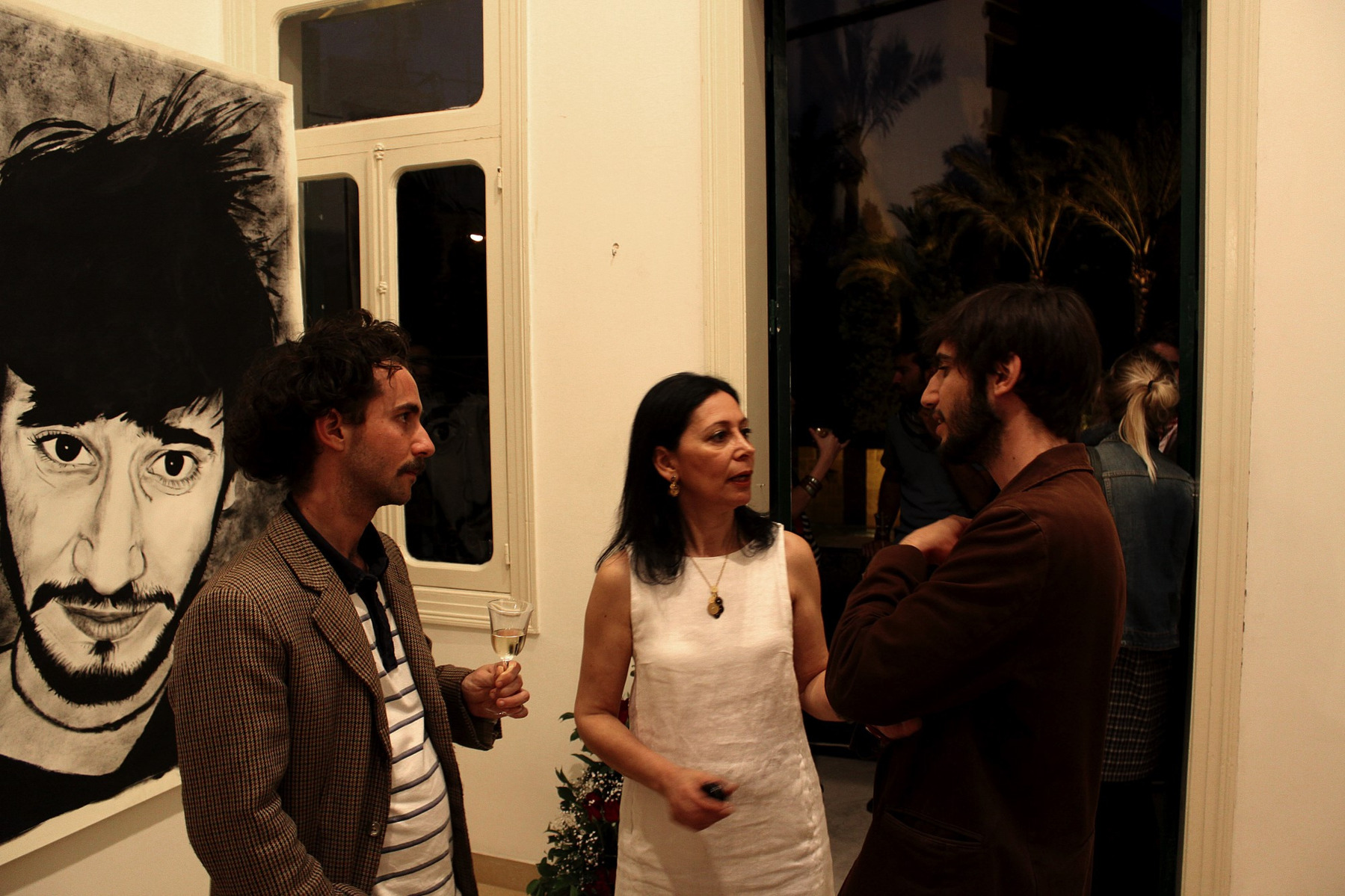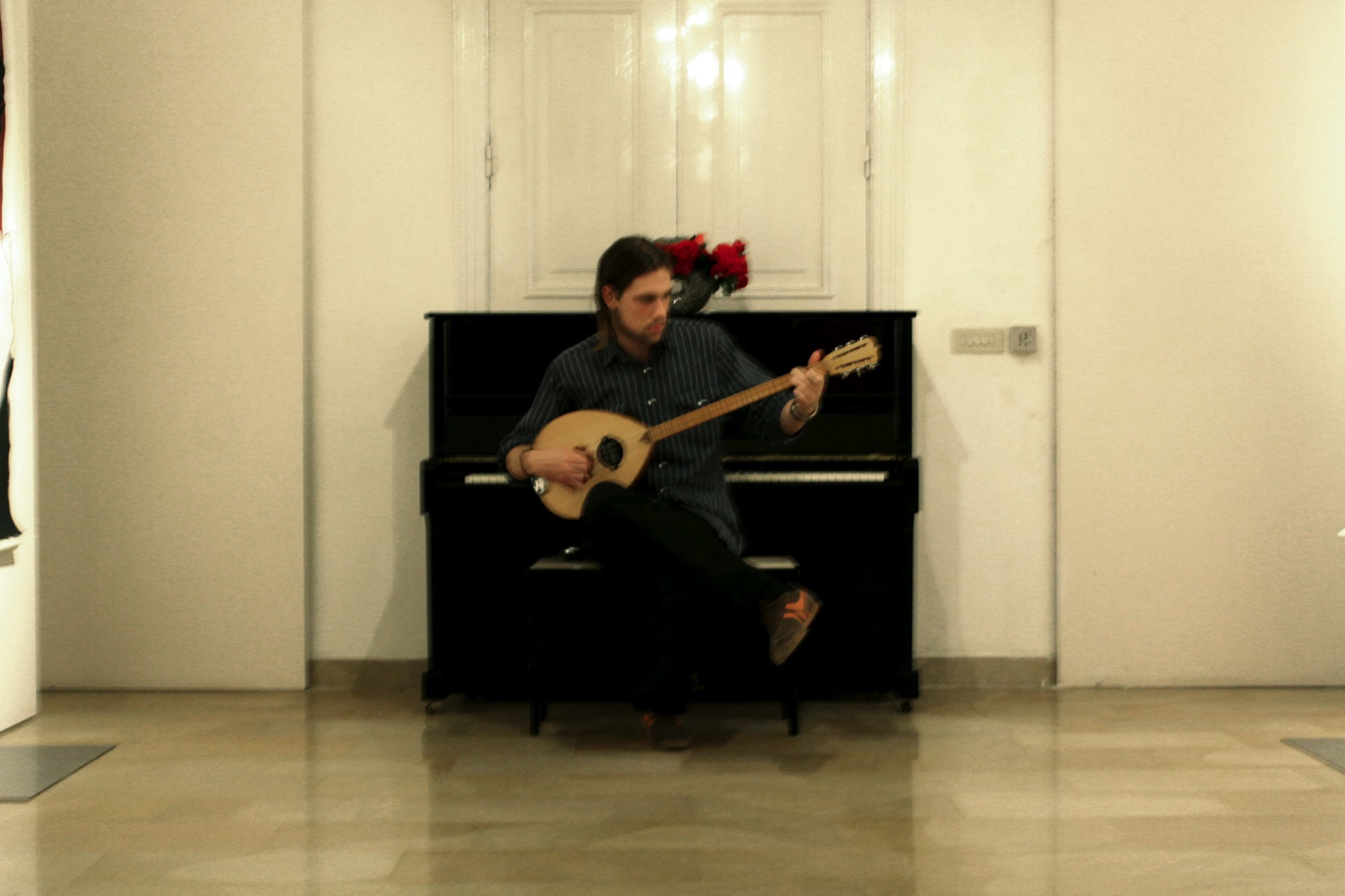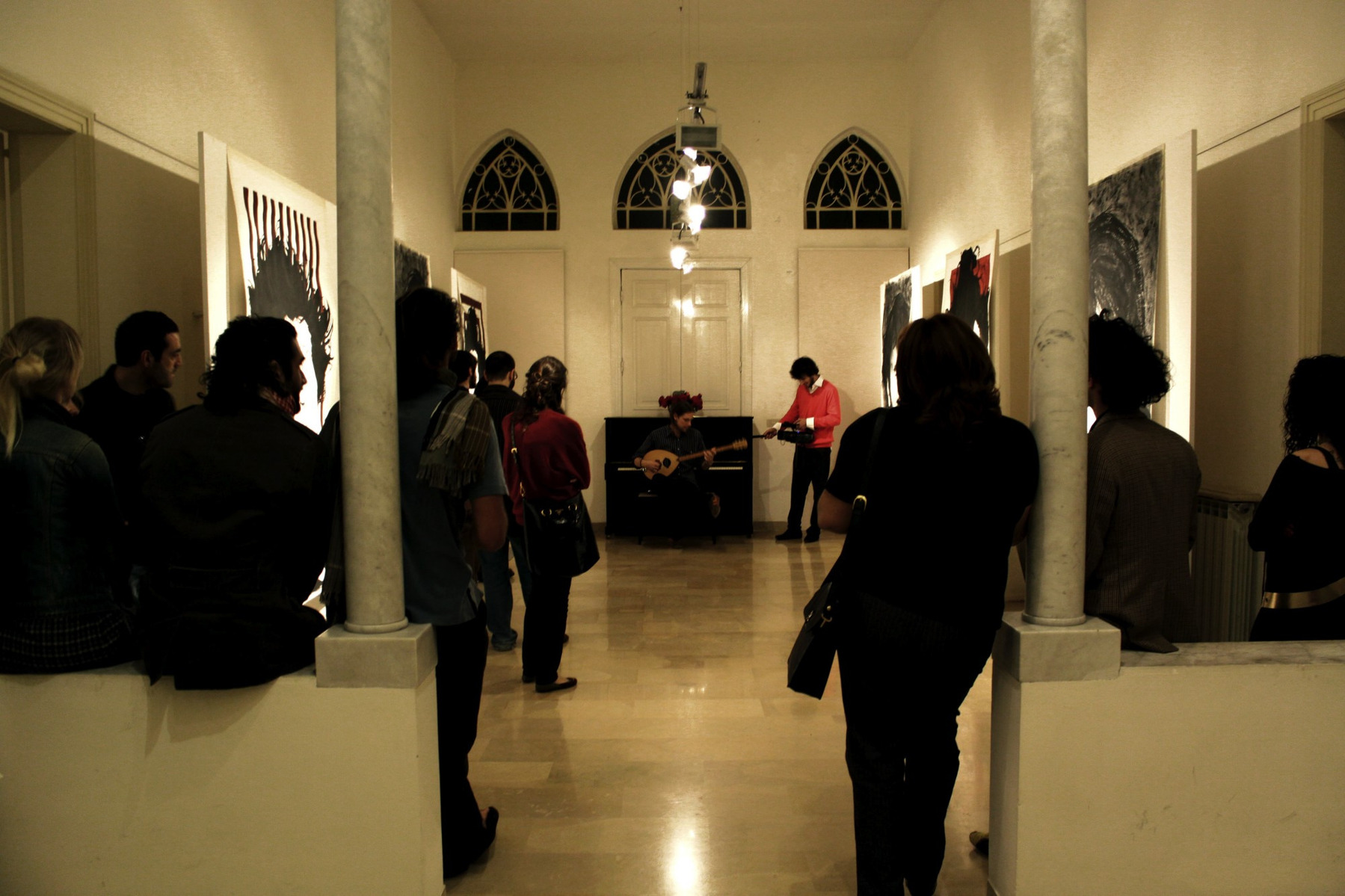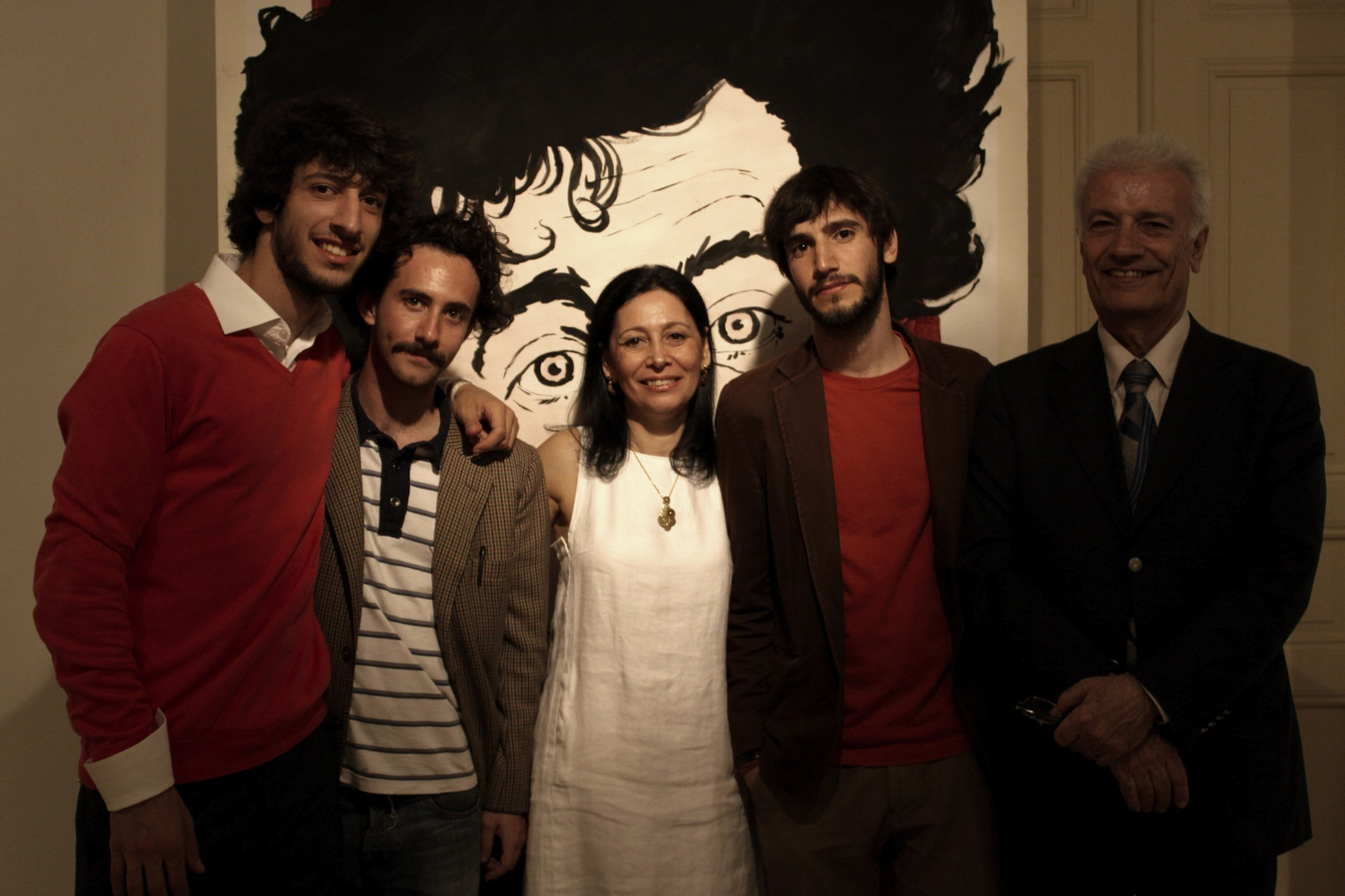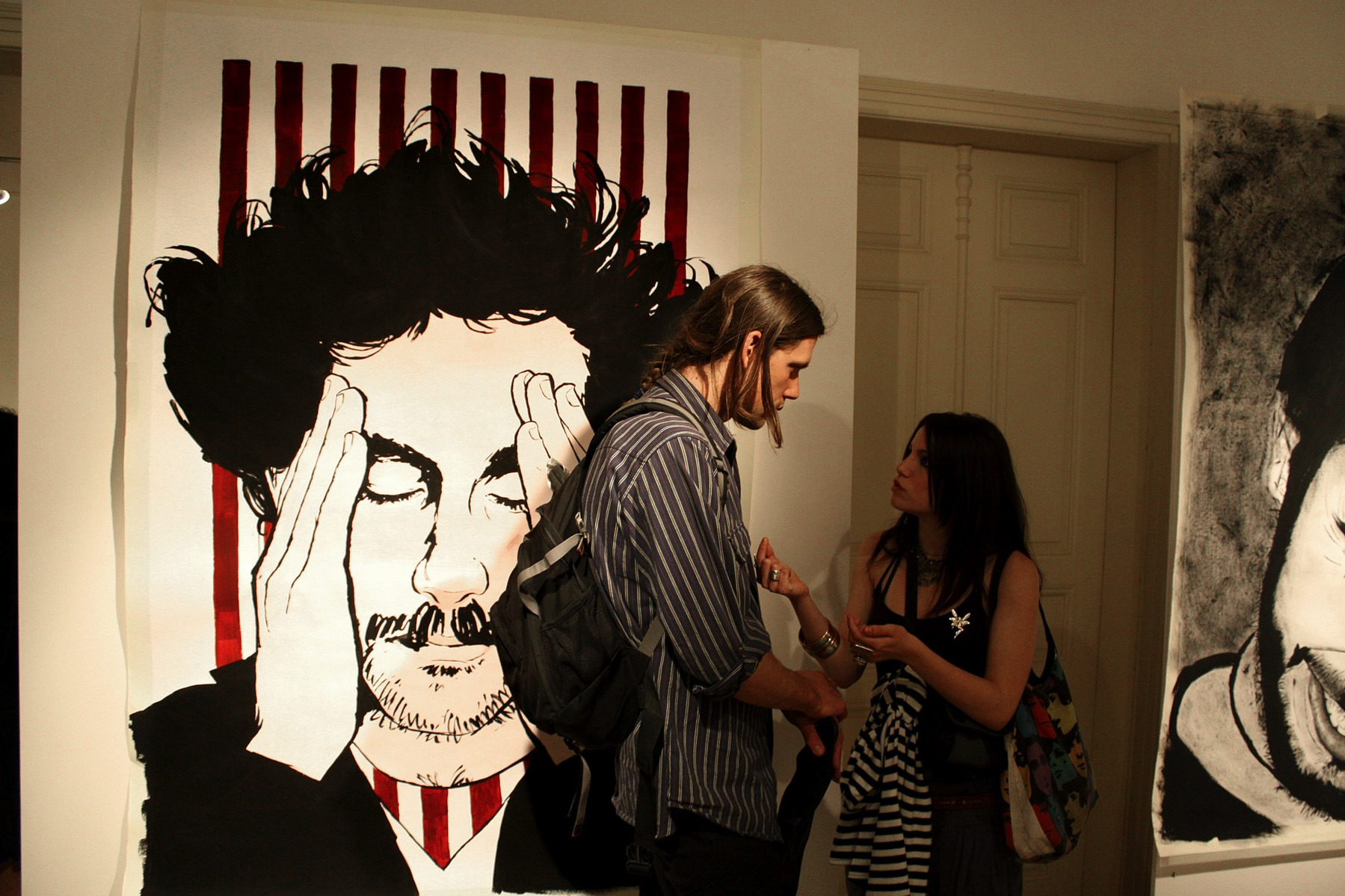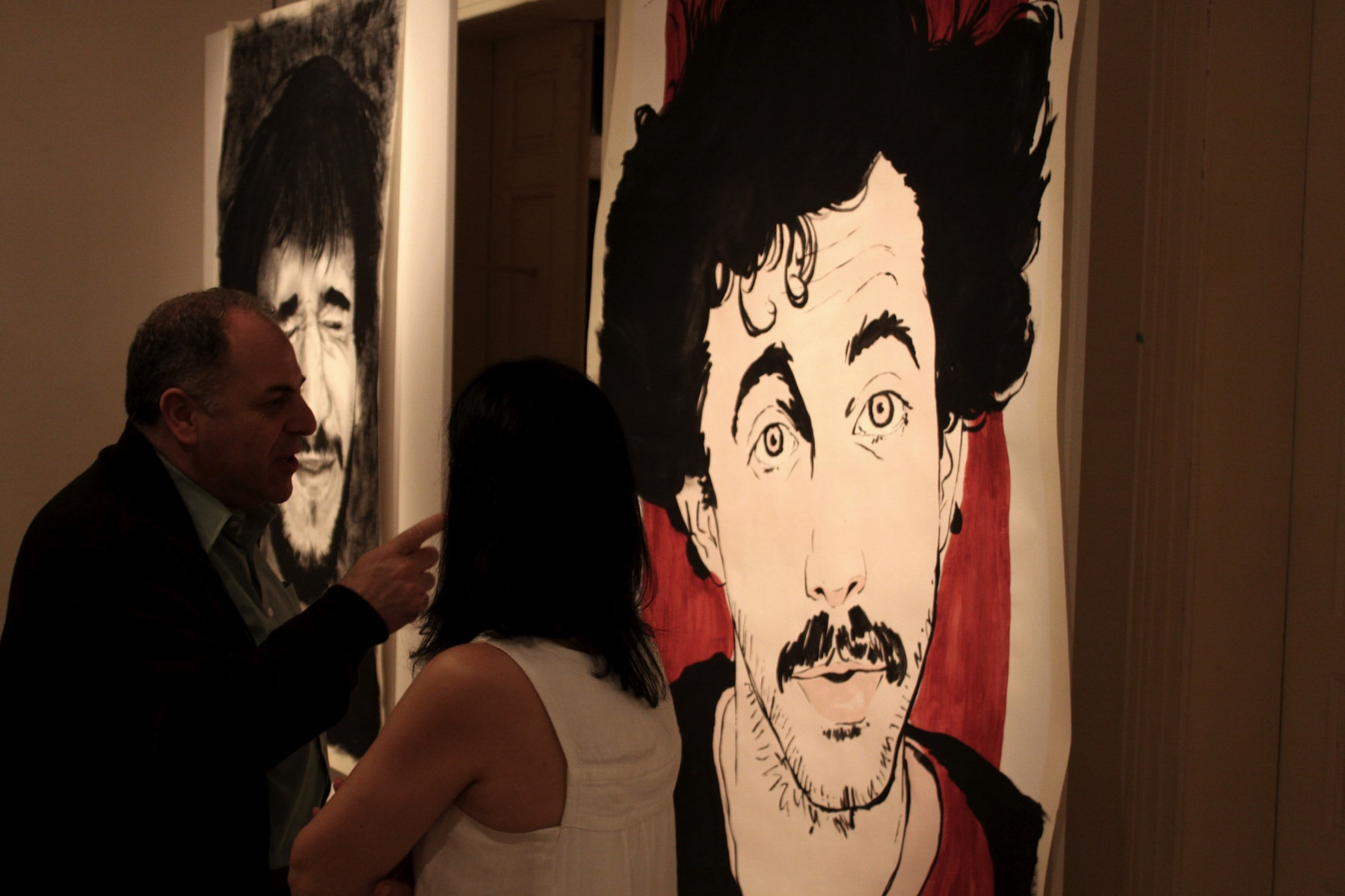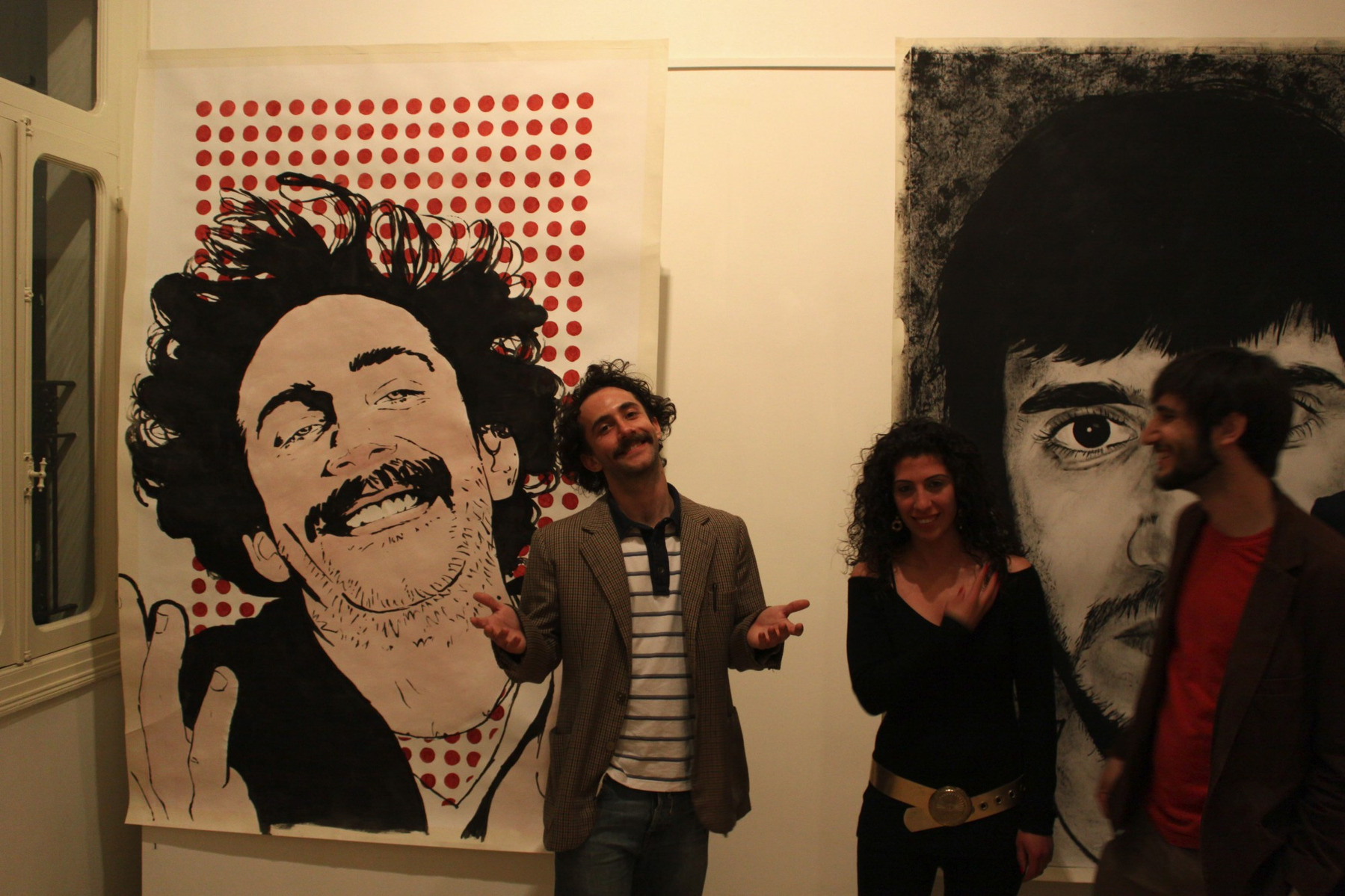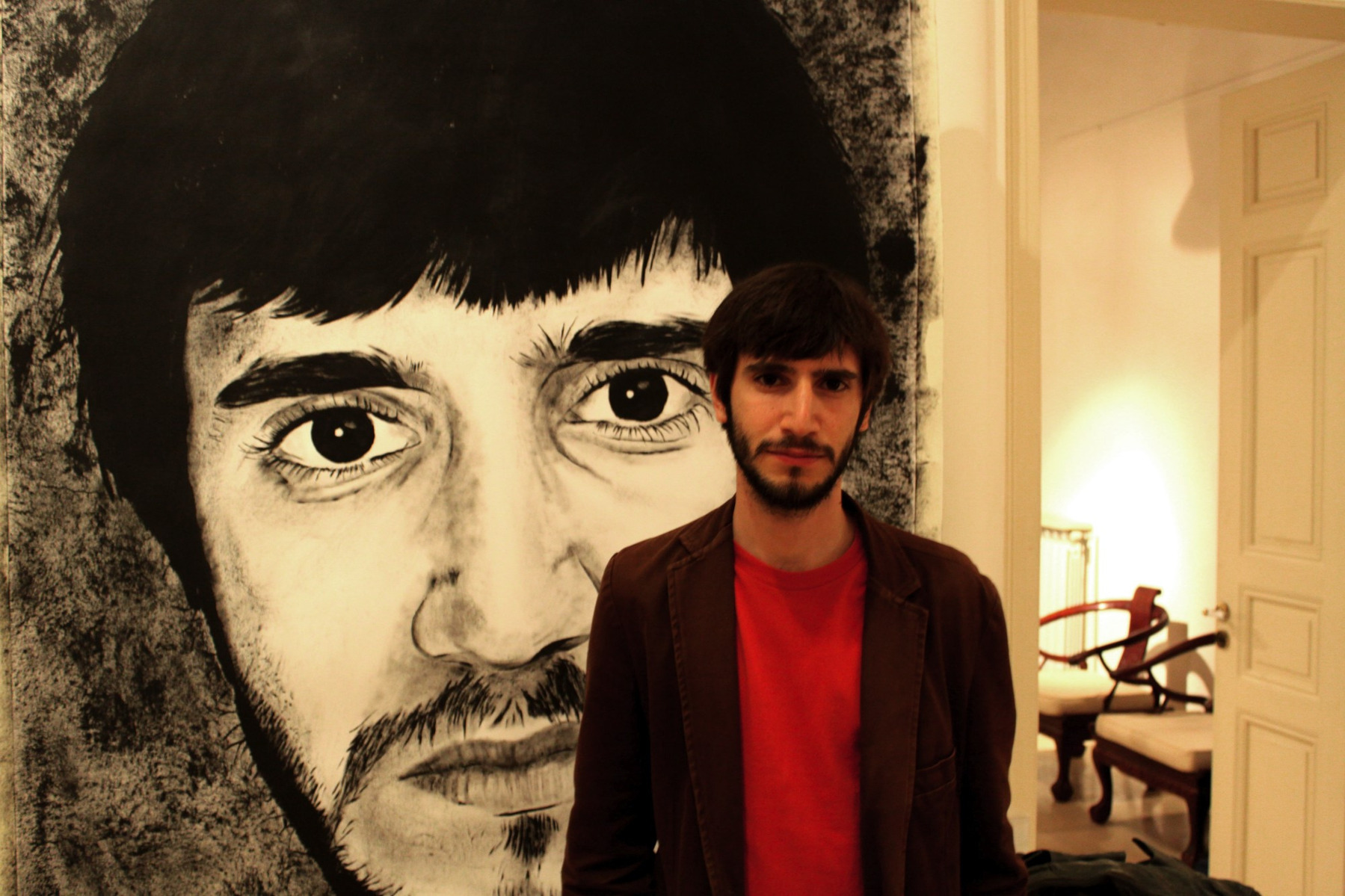 Exhibition at Dar Al Mona, Beirut, Lebanon.
May 1, 2009 - June 1, 2009.
Instigating a visual dialogue conveying all the foibles, distinctions & particularities that constitute a human visage, 'Beyró by Abi-Hanna - Abi-Hanna by Beyró' comprises ten candid portraits of two distinct individuals. Colossal monochrome works, artists Hanna Abi-Hanna & Diego Beyró seek to explore both perceptions of the self & the other through establishing communicative avenues between both the images themselves, & the works' observers. With a degree of intimacy acquired only through prolonged scrutiny, the works the artists claim, have come, perhaps unconsciously, to stylistically manifest the very natures of thier subjects. Abi-Hanna's graphic animated style captures succinctly the quintessence of Beyro's notable idiosyncrasies, whilst Beyró's lucid realism expresses adeptly Abi-Hanna's more ruminative self, the resultant portraits offering the beholder intimate impressions of contrasting identities through equally divergent modes of artistic endeavor. BY KINGSTON TRINDER.